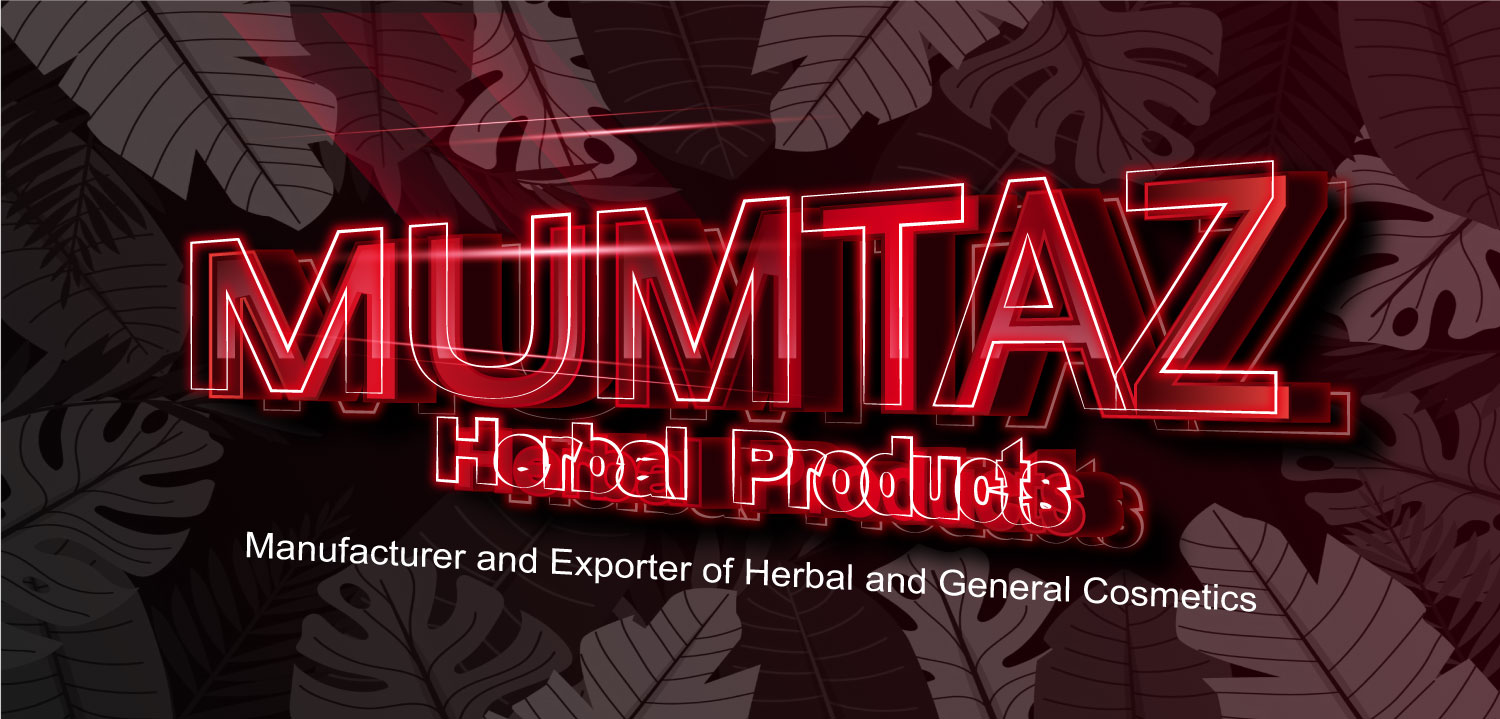 It has been over 15 years of our gradual but successful journey in the Bangladesh market as a quality manufacturer and exporter of Herbal and General Cosmetics, Henna Paste, Hair Tonic, Hair Removal Cream, Scrub, Acne Cream and Fairness Cream. Today, MUMTAZ HERBAL PRODUCTS needs no introduction to its Bangladeshi clients. With the hard work of our team, we are meeting all the market demands for herbal and general cosmetics and toiletries. The raw materials are sourced directly from the source (local or foreign) for ensuring quality.

We also provide OEM services to our valued clients.

For making our products available to our clients, our sister concern Asad Enterprise has countrywide distribution network. Asad Enterprise is a single platform for making quality products available to the grass root level for cosmetics, toiletries, parlor supplies & accessories and also sanitary products. Many of these quality products are being sourced from reputed local and international manufacturers.

Our company is dealing with herbal products, which people prefer to buy due to zero side effects, high effectiveness and being natural. We ensure to never play with the trust of our customers and offer them the products with quality that they are expecting from us. After importing/procuring natural extracts, herbs, flowers, leaves and many other natural raw material from authentic sources, we use the same for making our Skin & Hair Care Products, Henna Paste, Hair Oils, Various Skin Creams, Scrub, Face Wash and other Cosmetic products. Our qualified controllers ensure quality at all the processing stages so that our clients get the best. Further, we have maintained a quality-checking cell, where analysts assess all our products for safe usage, high effectiveness, longer shelf life, etc.

Product Portfolio:

• Herbal Powder products


Herbal Heena
Herbal Uptan
Herbal Face Pack
Chandan Pack
Silkina (Hair tonic)
Dry Face Wash


• Skin Creams


All Purpose Massage Cream
Massage Creams
Cleansing Milk
Face and Body Scrubs


• Specialty Creams


Hair Removal Cream
Cream Bleach


• Shampoos


Herbal Shampoo
Anti-Dandruff Shampoo


• Hair Oils


Herbal Hair Oil
Amla Lite


• Face/Hand Wash


Neem Face Wash
Liquid Soap
Scrub Face Wash


• Decoration products


Heena Paste – in flexible lamitubes
Heena Paste in traditional cones
Glitters – in different colors


• Lip Care products


Lip Gels
Lip Gloss


• Eye Care products


Mascara
Eye Liners


• Makeup


Foundations
Baked powders
Concealers
Blush


• Parlour Supplies and Accessories


Hair colors – creams and powders
Skin toners
Facial packs
Manicure and Pedicure packs
Makeup brushes
Hair dryers
Skin rejuvenators
Massage probes
Facial equipments



With the rising cases of side effects of pharmaceuticals and health supplements, today, a large number of people are trending towards natural health care products, better known as Herbal Products. Our company is meeting all such requirements of people via its commendable range of Herbal Products, which is processed from high quality herbs, leaves, flowers and natural extracts. As a manufacturer and exporter, we are well regarded in the market for our Herbal Cosmetics, Henna Paste, Hair Tonic, Hair Oils, Creams, Hair Removal& Bleach Creams, Scrubs, Face Wash, Herbal Shampoo, etc.

With support of our team of experts, we are processing, sourcing and offering the best to our honorable clients. Our products are well known in the market for their no side effects, high effectiveness, attractive aroma, longer shelf life and simple to use nature. Further, being a customer focused business unit, we want to make our products used by a large number of people for having naturally good skin, hair & health. Hence, our range is offered in several packs sizes, fragrances and at very reasonable prices.